Introduction
A Pilgrimage is a journey undertaken for spiritual enrichment and is an ancient tradition among societies worldwide that continues from the past to the present day. Christian pilgrims began undertaking Pilgrimages over 2,000 years ago, to the sacred sites connected with the life of Jesus Christ. Since then Pilgrimages have continued to be made and the journeys expanded to include the Bible lands of Jordan, Turkey, Italy, Greece and many other places and routes associated with the Apostles, Saints, Martyrs and places of Apparition. Undertaking a Pilgrimage is one of the most impacting and spiritual moments of a person's life, where all pilgrims set out together to hear the voice of God, open their hearts and minds and experience the sacred sites and communities of the lands they are walking and seeing.
Leaders
If you are interested in organising a Pilgrimage or learning more about us and what we do, please get in touch and we can discuss in extensive detail the different possibilities available to you. We will tailor your pilgrimage to the needs of your church or organisation, depending on your interests and specific needs and desires. This could be from the places you visit and where you stay to how you would like to celebrate Mass or Communion. We are also happy to organise meetings with the local Christian community, visits to local projects and charities, speakers and special meals. We will then work on developing an itinerary for you based on your preferences combined with our expertise. You can browse the destinations and tours that are available on our website in order to peruse some of the programmes that we are currently arranging for groups.
Quotation
Once you have chosen your destination and we have confirmed the itinerary, we will then send you a proposal based on that itinerary. Once we have sent you a proposal, we undertake not to pursue you with any high pressure selling, but we will very happily supply you with any information that you may require and are here to discuss all aspects of your itinerary and pilgrimage. We pride ourselves on offering highly competitive rates, whilst providing excellent services to all of our clients. We recommend that the initial planning of your pilgrimage begins at least one year before your departure in order to allow plenty of time to prepare. Our minimum group size is generally fifteen pilgrims although there is some flexibility within this. We undertake to fulfil all your requirements as proposed by you and agreed between us.
Promotion
As soon as you confirm your group booking with us, we will produce a personalised full colour brochure setting out the itinerary and including all the details of your Pilgrimage. We can also send you information booklets, a DVD and posters to promote your group.For groups based in England there is also the potential to arrange for one of the team to attend a meeting at your church to talk about and assist you in the promotion of your Pilgrimage. If you would like to open your group to the general public, we can also publicise your pilgrimage through our website, exhibitions and at the festivals we attend.
Service
Customer service is of paramount importance to us and we try our utmost to meet the individual requirements of our clients. This could be from assisting with special dietary requirements and providing visa letters for the consulate to requesting airport assistance. We always endeavour to ensure that all of our clients are fully prepared for their journey ahead. Once your group is confirmed, we will also proceed with booking all of your services and keep you fully updated with the details of your pilgrimage. No matter how small or large your party is, we will provide you with the same attention, service and dedication.
Educational Opportunities
In 2017 we are planning to organise some introductory tours for tour leaders to Turkey and the Holy Land. This is a wonderful way to experience these lands for the first time and prepare to organise your own group. Priority is given to clergy and church leaders. If you are interested in receiving more information about the educational tours or registering for a place please contact us using the below form.
Contact us
If you would like to explore the possibility of leading a group or would just like some further information about Special Pilgrimages and what we do, please fill in the enquiry form below.If you prefer you can call us on free phone 0800 371972 or alternatively you can contact Tamara our office manager at tamara@special-pilgrimages.co.uk who will be happy to assist you.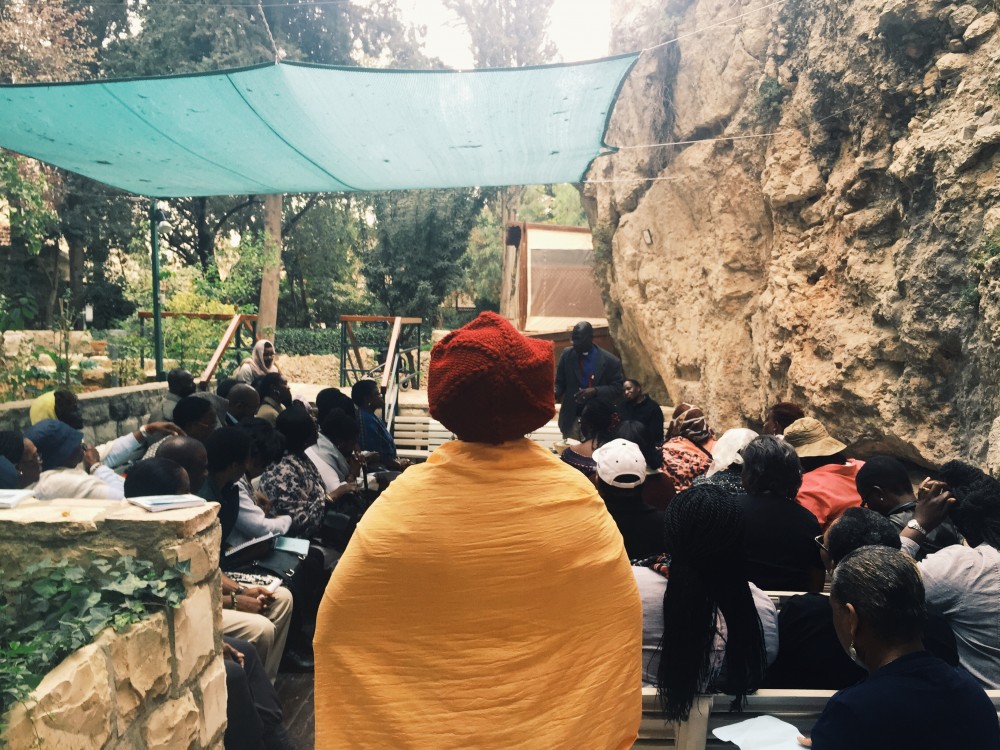 Thank you for enquiring to organise a pilgrimage. We will be contact with you very soon.